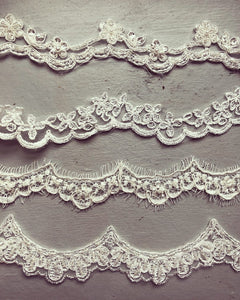 Scotland's Veil Specialist
At our accessories shop, Rachel Scott Accessories, every veil is made completely bespoke for each bride. First choose the tulle, then the shape & length and finally the details!
We have over 100 different varieties so there is the perfect veil for every dress. Pop in and one of our trained veil experts will take you through the options!