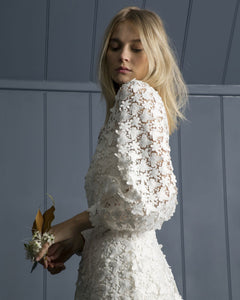 Daydreamer Collection from Kate Halfpenny
Filling us with a very much appreciated sense of calm and relaxed heart-warming joy - Kate Halfpenny's newest collection encourages us to daydream, and right now, we are more than happy to oblige.
Not officially due to be launched until Autumn, we had been very much looking to our private advanced preview in London in March where we would decide which pieces to showcase in Edinburgh for 2021. However a certain, and very unwelcome, virus forced our plans to be postponed, grrr...
Do you fancy helping me decide which ones to showcase? Consider it lock down homework (and not a maths equation or essay task in sight.)
Which ones would you pick?
Take a look and decide! Kate Halfpenny Daydreamer
(and just to clarify that 'all of them' isn't an acceptable answer. OK fine, maybe it is...)