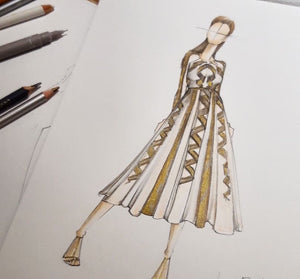 Beautiful Hand Drawn Illustrations by Megan Alexander
At the shop, nestled between our sparkles and fragrance are these beautiful hand drawn illustrations by Megan Alexander. Megan's work has been adorning our shop walls for years, we just love what she does with our dresses as inspiration. 
A personalised drawing would make a great present for the wedding morning or even for a 1st wedding anniversary - paper!