Bridal Veils
All our veils are made to order and will be made specifically to your requirements, including customising lengths, trimming options, colours, decorative detailing and number of tiers.
With a wide range of veils at the boutique for you to try, there's plenty of inspiration and our fully trained stylists will work with you one to one and help find a veil to perfectly match your dress.
Please don't worry if you've not got long until your wedding day – we can have veils made from scratch within days if need be and also hold some in stock, just in case! 
Call us 0131 556 1520 or email us and we'd be happy to discuss the different options with you.
Our Veil Designers: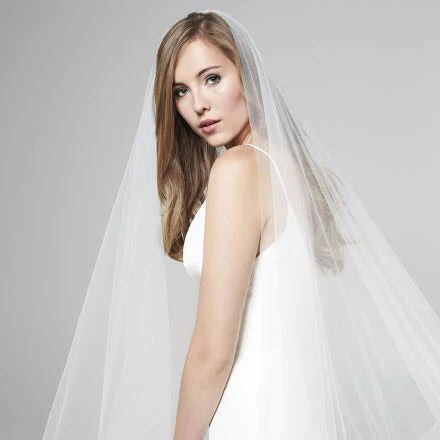 THE COUTURE VEIL BY SASSI HOLFORD
Designed and handmade at the Sassi Holford studios in Somerset, every piece carries the signature quality, attention to detail and couture styling that Sassi is already world renowned for. Each veil is made to order, specifically for you!
View Full Collection
PETER LANGNER
In his 30 year career, Peter Langner has spread Italian excellence, artisanal work and timeless fashion worldwide. He believes that a veil is the iconic bridal accessory! From fingertip to cathedral length, simple to elaborate, your veil will be individually hand cut, sewn and finished by their Atelier in Milan, Italy.
View Full Collection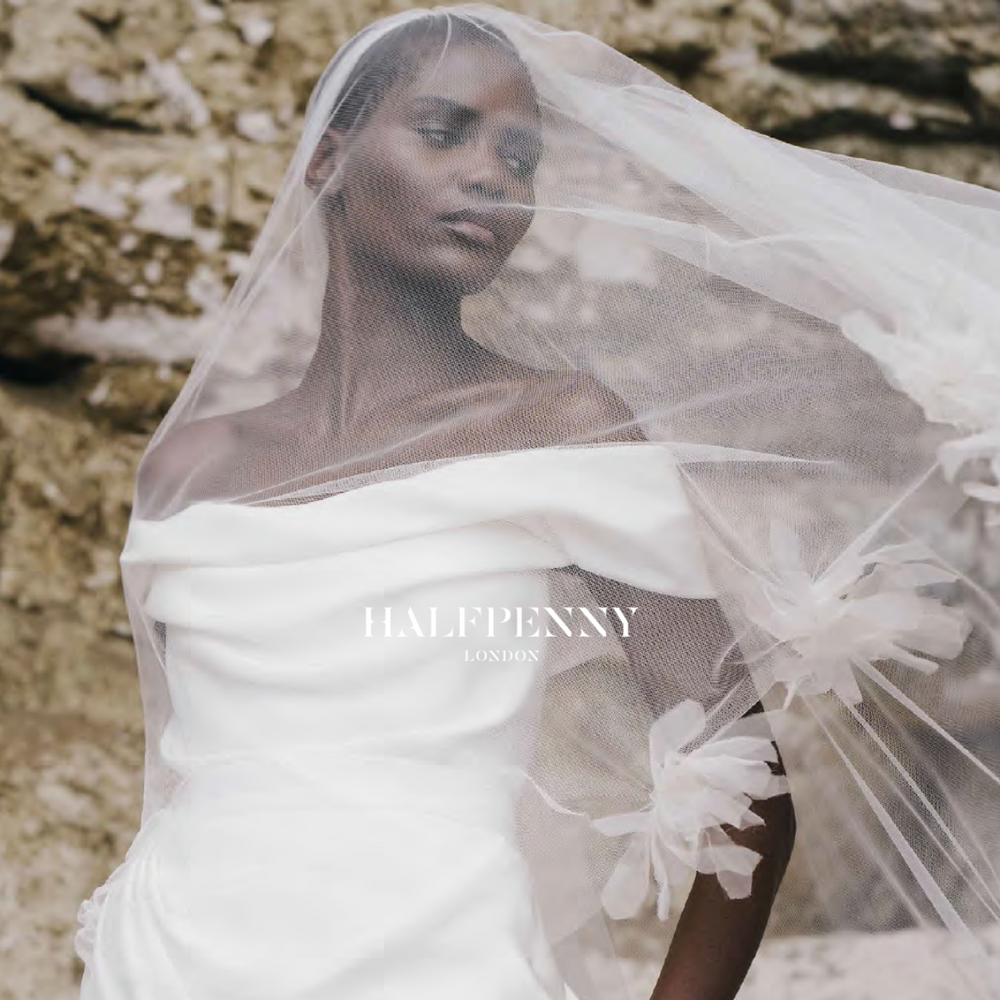 Halfpenny London
Kate Halfpenny weaves Brit cool with vintage inspiration to create truly stunning modern bridal wear and accessories. She brings creativity, intelligence and versatility to her collections, knowing that carefully crafted and interchangeable elements will work for every bride.
View Full Collection