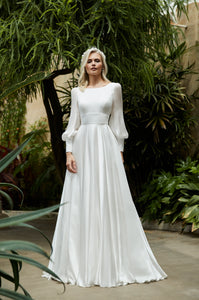 Need Your Perfect Dress Super Quick? We can do it!
Are you thinking Covid 19 has ruined your chance to get the perfect designer wedding dress? Think again...!
No matter how little time you have left before your wedding day, don't panic! WE CAN make your dress in time!
At Rachel Scott Couture, we choose to work with the very best wedding dress designers in the business so that we can provide total flexibility for our clients in every aspect of your dress design and construction - including the time scale.
Whether you have 6 months, 6 weeks, or just 6 DAYS before your wedding day, we can do it! (and I genuinely mean that!)
We're well known for working miracles...
There's no need to compromise, no need to worry and definitely no need to feel under pressure. This is your wedding dress and it has to be entirely perfect, no matter what the timescale.
So if you're worried Covid 19 has left you without enough time to enjoy the process of choosing your wedding gown, stop worrying and phone Rachel on 07791 880 251.
OR EMAIL TO ARRANGE A CALL BACK TODAY
Let us show you the endless wedding gown (or jumpsuit, or trousers, or short skirt ...) options you still have!