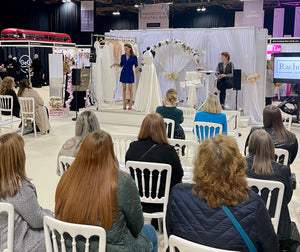 Bridal Styling Masterclass
Rachel Scott Edinburgh partners with Tie The Knot Scotland at The Scottish Wedding Show to give you a masterclass in bridal styling and THE DRESS.

You've found the dress, but there are ways you can make it you. Here Rachel talks through how alterations, customisations and accessories can transform/elevate a gown and leads a mini live styling session.
Having built her multi-award-winning bridal business from scratch almost 20 years ago, Rachel personally hand picks each dress in our couture collections from designers such as Sassi Holford, Suzanne Neville, Vivienne Westwood and Halfpenny London. Rachel has remained true to her original concept of providing the very best quality product and service, with the customer's happiness at the center of every decision we make. With a trusted reputation, Rachel knows what it takes to style your complete bridal look. 
Watch the full video below!